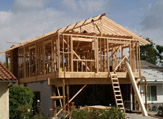 Remodeling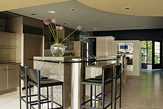 Unique Designs
Home Remodeling in Rancho Palos Verdes, CA
Your home is an extension of you, it is a place of comfort and retreat from a long hard day at work. It is the place where you make memories and invite guests for entertainment.

Is it time to update or expand your home?

Maybe it is time to build your dream home with all of the amenities that you have always wanted .

For over 30 years, our goal at Art Hoffstrom Home Builders has been to ensure the complete satisfaction of every client, while offering knowledgeable and friendly service at affordable rates.

Since 1978, we have provided quality, by the book construction and customer service that you would expect from a licensed contractor. We carry liability insurance, workermans comp and have a list of references for you to contact upon request.

We're conveniently located in Rolling Hills Estates, California and serve the surrounding areas of Rolling Hills, Rancho Palos Verdes, Palos Verdes Estates and neighboring beach cities.

Wikipedia of Design Ideas - create your own design
Call today at Office 310-544-7105 or Cell 310-628-4984

Testimonials

Randal Eckert
Redondo Beach
We purchased an older home in Rancho Palos Verdes and decided to remodel the place, including a complete reworking of the entire first floor, including the kitchen. After interviewing several general contractors, we selected Art and his team. We were impressed with his eye for high-quality design, his wealth of experience, attention to detail, and the expectations he set for the quality of his work and



Kerry March 2012
Kerry says: My kitchen and bathroom remodel was wonderful. Top quality work in all aspects, and what really impressed me was the way Art coordinated the entire project.

----------------------------

Jack & Elaine B.
Rancho Palos Verdes
Jack says: Our overall remodeling experience was very satisfactory. The job went smoothly and the final product certainly met our expectations. R
-----------------------------

Connie & Jim J.
Rancho Palos Verdes
Connie says: Our remodeling experience was lovely. Wonderful. Art was fair with pricing, and he really cinched the deal ...

-----------------------------

Cathy & Richard V.Manhattan Beach
Our remodeling experience was wonderful. Art was very attentive to what we needed and I liked his creativity ...

----------------------------

Shirley C.
Rancho Palos Verdes
Art was very honest, generous, and extremely helpful. He always makes time for the clients – you feel that you can contact him any time.

Wide Range of Services
ONE AND TWO STORY ADDITIONS

DISTINCTIVE KITCHENS AND BATHS
ARCHITECTURAL MAKEOVERS
PRELIMINARY BUDGET PLANNING
LICENSED BUILDER SINCE 1978
CA . STATE LICENSE #356119


Call today at 310-544-7105
ALL SERVICES

Whole house Remodels
Secure all building permit requirements
Kitchens
Baths
Elevators
Plumbing
Electrical
Heating/A/C
Roofing
Cabinets
Framing
Concrete
Drywall
Stucco
Raingutters
Insulation
Hardscape
Painting
Masonary
Fireplaces
Stonework
Retaining Walls
Foundations
Moldings & Millwork
Decks: Wood, Concrete, Stone
Ceramic & Porcelain Tile
Granite
Hardwood Floors
Staircases
Skylights
Windows (All types & brands)
Exterior Doors
French doors
Finish Carpentry
Sheet Metal
Garage doors
Driveways
Shower doors
Wood Siding
Wrought Iron Work
Lighting design